SoHounds
Home of Borzoi & Other Hounds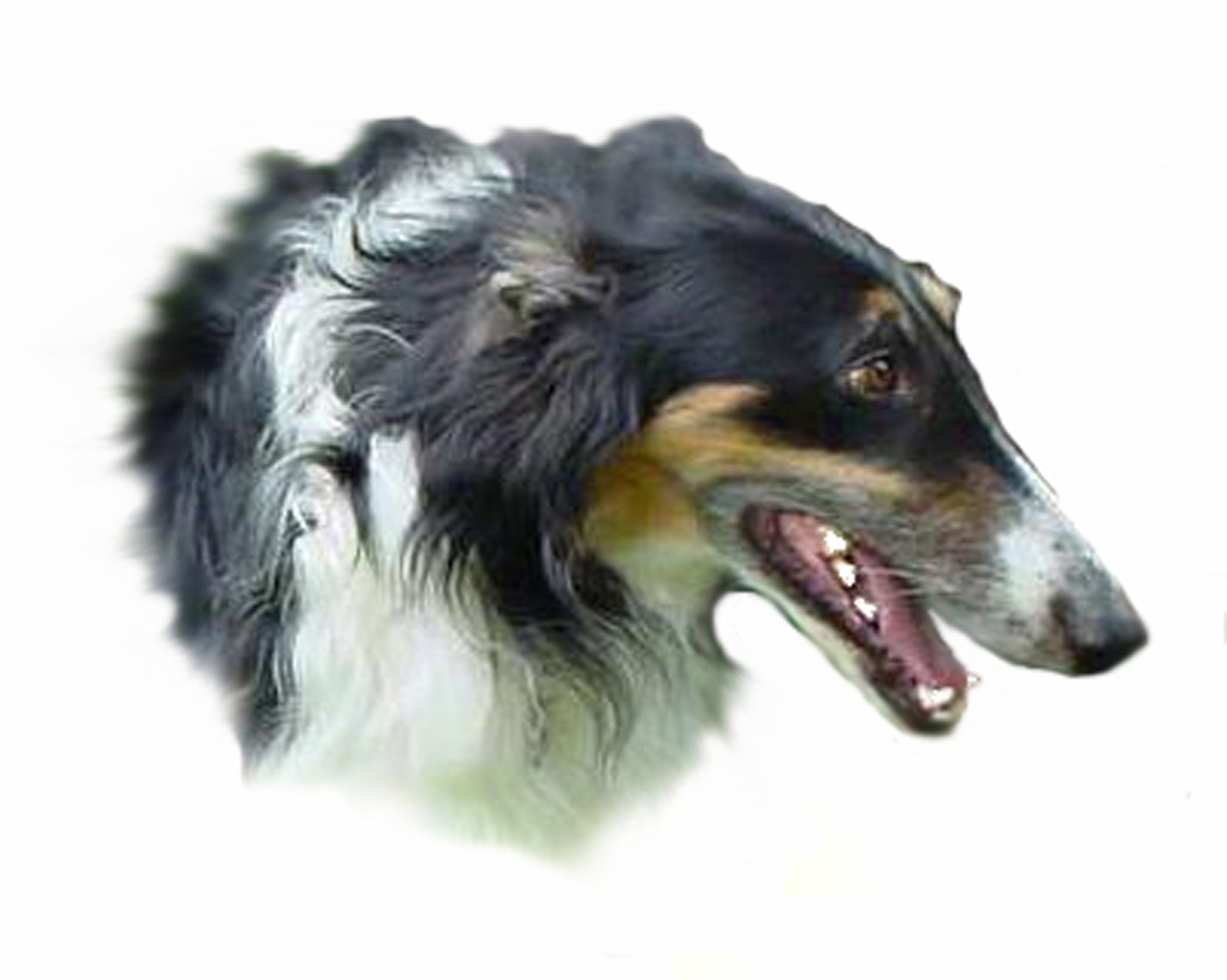 A headstudy of my boy, Bashir. Thank you, Rebecca Peffer, for this image!
SoHounds is located just outside of Cambridge, Minnesota north of the Minneapolis/St. Paul area on over 11 acres. I am a board member of Greater Twin Cities Borzoi Club and Northland Amateur Racing Club, past board member of the local coursing club, and a member of the Borzoi Club of America.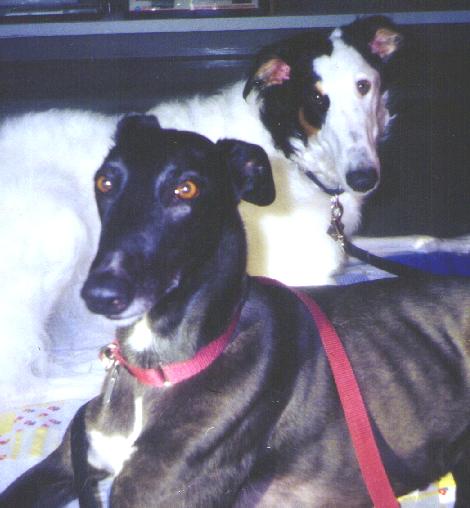 Abby & Kehaar, two of my angels waiting at the Rainbow Bridge
A few borzoi I've had the pleasure of being involved with aren't on my page. Those would be Rio, the rescue boy, who was owned & loved by my friend Simona in Colorado; lil Mr. Bob owned by friend Amy Hough up north in Minnesota; and Zvezdah, owned & bred by Yvonne & Rey McGehee in Idaho. Rio was only with me as a foster dog for a couple weeks, but I will always remember the time he spent here. Bob, being a son of Bonnie Dalzell's Blaze, loves chasing the fake bunny, and when he was younger I loved taking him out coursing or racing although Amy & her two young boys really missed the little guy when he was gone with me. Zvezdah stayed at my house for a couple months, but she was so terribly missed by her breeders the placement wasn't meant to be, so she returned to her loving family.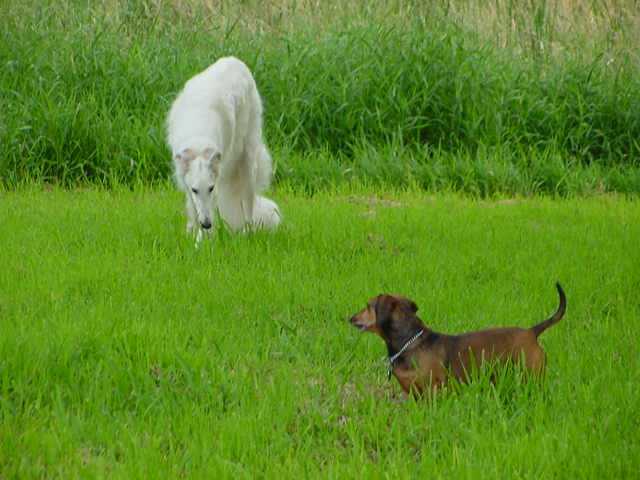 Pipkin (another of my angels) & Samson in my back paddock
Sara Ose, 33911 Vickers St NE, Cambridge, MN 55008
763-689-5099 evenings & weekends
All pages, pictures, and text are copyright 2000-2009 by Sara Ose unless otherwise noted.